About Us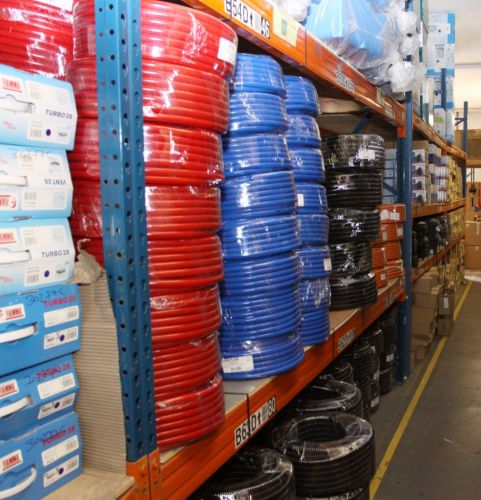 Grassroutes Leisure was set up in 2003 by Mark Edwards and Sue Jackson with a view to supply the leisure vehicle industry with a range of parts and accessories. Sue has a strong background in business management being on the management team of several blue chip companies whilst Mark has extensive practical and management experience running a horsebox manufacturing company. The Company was started in the New Forest, moved to Fareham where we stayed for three years and then relocated to Lopen, Somerset in late 2009 to larger premises where we stayed for a further 6 years before moving in November 2015 to Wincanton just off the A303.
The business is already recognised as one of the fastest growing component and accessory suppliers in the leisure vehicle industry. This has been achieved by providing exemplary service backed by maintaining the highest stock levels spread over the current 800 products supplied. Our customers appreciate that we offer better than 99% order fulfilment from stock. Most items qualify for next day delivery; only bulkier Vohringer ply sheets and hazardous goods such as Tensorgrip glue cannisters take longer.
We are one of the UK's largest stockists of Dometic products and the main distributor for VOHRINGER ply.
This year (2017) we continue to expand our range of products with additions to the Fiamma, VitriFrigo, CAN, PROPEX and GoW brands as well as introducing THULE/OMINSTER and FASP seat swivels to our range and more recently PARKSAFE products.
We have introduced several new products this year, including:-
Single and dual USB sockets and panels.
FASP seat swivels including passenger double seat swivel the VW T5
New Thetford range of fixed toilets
THULE awnings/steps/locks & roof box
Vitri Frigo C25P, C50i & TL20L
CAN CU3001 37 litre oven
PROPEX HEATSOURCE 240V Water Heater 6 or 10 litres
PARKSAFE products
We have now settled into our refurbished premises in Wincanton with our team who are all fully committed and trained. Our motto is 'get it right first time' and to this end should we experience any issues with orders/deliveries we endeavour to resolve them in a timely and courteous manner.